JCADF is always on standby for the emergency delivery of food, medical care and necessities to the children/adults we are working with as well as anyone in the surrounding communities. In the midst of crises such as fires, medical emergencies, accidents and anything that threatens the lives of the disabled and their families, we are ready to help.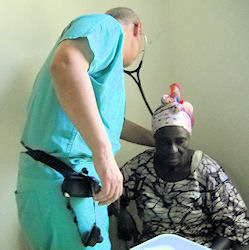 Every year, when doctors, nurses and dentists are available, we sponsor week-long medical and dental clinics for the disabled and the able-bodied communities surrounding them. Once of our greatest wishes is to attract more specialists to Liberia in order to help thousands, many of whom have never seen a doctor in their lives. One of the saddest things that we encounter are physical disabilities (e.g. clubbed feet, deafness, blindness) which have never been evaluated. If we could only get orthopedic surgeons to come and operate on so many clubbed feet and deformed legs, we could easily turn this group of disabled children into healthy, able-bodied youngsters who could live out their lives without a handicap. The deaf and the blind we have no way of knowing if their disabilities could be corrected or not. So we ask you, to help us find physicians and nurses who would be willing to help us.
| | |
| --- | --- |
| | |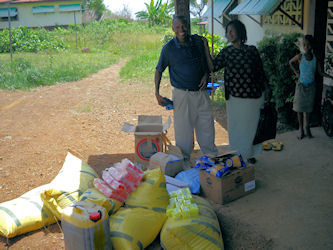 Our Lady of Fatima Rehab Center is located in Paynesville, Monrovia. It was founded by Sister Sponsa in 1989 when disabled children were being abandoned in Cape Palmas, Liberia. In late 2007, because of blindness and medical infirmities, Sister was forced to return to the U.S. Many of the younger children were placed with distant relatives and today 85 of her older children continue to live on the land and run a school for over 450 students of all ages. Because the residents cater to extremely poor community students, they are very poor. A number of years ago the compound was looted and most of the mattresses, beds and wheelchairs were stolen. JCADF has tried to keep up with the maintenance of some of the buildings and provide them with the basics of everyday living. The Disabled Program provides the residents with $1,000 of emergency food aid each month, but it is never enough. Liberia has severe weather fluctuations, and they have monsoons 6 months out of the year and during the other six months, there is usually an intense drought. Once again, JCADF attempts to service their well and provide clean drinking water if the wells are no longer productive.

Click the image at left to view a thank you letter from the residents of Our lady of Fatima Rehab.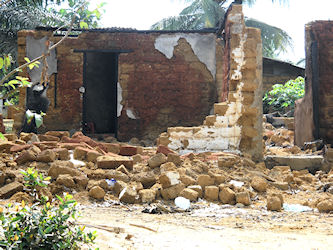 Many of our disabled children have been abandoned by parents and siblings and are now cared for by elderly grandparents. Last year, a young 15 year old polio victim who had spent almost his entire life sleeping on the ground, found himself in dire straits. His sparse mudblock hut caught on fire werewas notified, and they immediately delivered food, linens, a mattress, soap and other basic necessities, along with a new wheelchair that was specially designed for this young boy. He and his family parents have been taken in by friends. Since that time, another fragile mudblock hut has been built and this is where they now reside. We might say that wherever chaos breaks out, the Disabled Program does its best to meet the emergency needs of the Liberian people.

Copyright © 2013- - Jerry Cebulski African Disability Foundation Inc. - Shavertown, PA