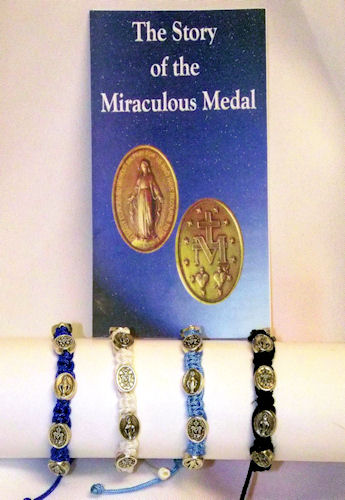 These bracelets were made in Medjugorje. Each one is adorned with several Miraculous Medals.
Child sizes only are available in a variety of colors and are adjustable to fit one's wrist.
The bracelets are unblessed and come with a small booklet about the creation of the Miraculous Medal.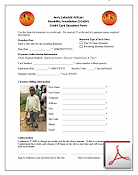 We accept check, money order and credit card. If you would like to make a credit card payment, but would rather not use the online store, just click on the thumbnail image at left to view a
downloadble
credit card form. Just print it, complete it and mail or email it to us along with your order (see "Contact Us")
Click on the photo above to purchase Miraculous Medal bracelets from our store.